n1 france and germany u should invite more refugees thats great idea

< removed image which contained explicit / graphic material of the inside of the Bataclan after the shooting >
Last edited by Ace Ventura on 2015-11-19, 19:28; edited 3 times in total (Reason for editing : removed image)

rastafaraj

Beastmaster





Age

: 25


Location

: POLAND


Posts

: 118



lol rasta u have always been a retard. shame on you

yugan

Forum Extreme User





Age

: 27


Location

: Italy


Posts

: 558




rastafaraj

Beastmaster





Age

: 25


Location

: POLAND


Posts

: 118



poor ppl whos get kill like shittt : /

KeviN_LifE

Demonhunter





Age

: 28


Posts

: 255



don't hate refugees only because some bastards did this terrible thing in Paris...

the vast majority of the refugees flew to europe because they experienced / suffered from this kind of shit which happened in Paris in their homecountries every single day !



and please don't post more of this kind of pictures here, thank you
First of all thank god KeviN wasn't one of those killed people. Second not all of the immigrants came to Europe just because of terrorists. Most of those people are economic immigrants that want just better life. Ask your selves why they didn't picked countries like Turkey, Pakistan, Morocco, Algeria. Tunis. If they wanted to just live it was easy to go to those countries, but no. We want Europe because there is money and there is not the same laws that exist in radical muslim countries. If you steal something they can cut your arm. At least I heard that story long time ago. Soon Europe will flood with more muslims and less christians. I'm not racist but sooner or later those immigrants will became big problem, and like it or not its inevitable!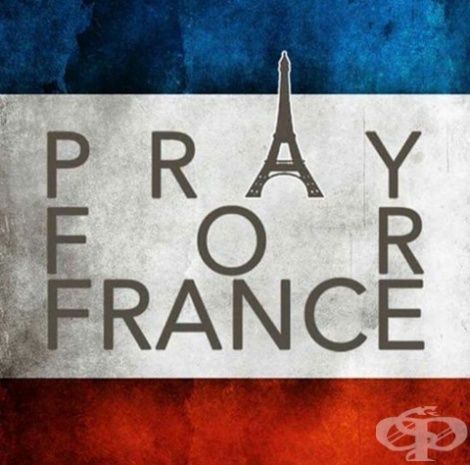 Eddie

Batman the Dark Knight





Age

: 29


Location

: Пловдив, България(Plovdiv, Bulgaria)


Posts

: 425



As Eddie wrote. Not every muslim is a terrorist, but every terrorist is a muslim.
thanks eddie i wasnt in that place of paris and i have the same tought has u and im not rasist either

KeviN_LifE

Demonhunter





Age

: 28


Posts

: 255




rastafaraj

Beastmaster





Age

: 25


Location

: POLAND


Posts

: 118



Ace Ventura wrote:
and please don't post more of this kind of pictures here, thank you
not cool to remove anythink u should do like +18 it's real life remove pics will not help, your country should be care about u not about some poor people from other continent. Even if there is a chance for one terrorist per 10 000 ppl noone should be taken in. look what happening now dude. and as eddie said 90% of them are economic imigrants. ppl want live in peace not live in scary. btw most of them are young guys shouldnt they defend their country? where are the womens and kids?

rastafaraj

Beastmaster





Age

: 25


Location

: POLAND


Posts

: 118



yes, i agree with you in most parts.
most are coming here because they see no future in their countries. i would probably do the same if my country had had an unemployment rate of 40-80% for 18-30y olds...
the thing which bothers me is that they come here and dont want to live like the vast majority of european live here - in freedom, with freespeach, religion of choice, state and religion are strictly seperated, with rights for women, homosexuals and pets/animals
i dont want to sound racist aswell, i have no problem with immigrants from wherever they come from, in fact more than half of my friends have an immigrant background
....but muslim immigrants allways want to be threaten special; dont say anything bad or joke about allah/qur'an (or they go nuts), they often live in their own "Worlds" and dont learn the language they live in or can only speak a very few words, they want special "rules" for their women (close the swimming bath or gymn so that the muslim women can go there without men beeing there), kill animals by bleeding them out (halal), commit more crimes in percentage than other immigrants, and so on...this does NOT apply to all muslims, and is more likely a comparisson between a muslim immigrant and a immigrant from whereever you like...
and i also agree with you that europe can't accommodate unlimited refugees and that those who commit crimes or dont want to accept/live in the european society should be send back.
rastafaraj wrote:

Ace Ventura wrote:
and please don't post more of this kind of pictures here, thank you

not cool to remove anythink u should do like +18 it's real life remove pics will not help [...]
sry, man
i edited it first by moving the picture into a spoiler where you had to click to see the image
but then i thought that such a image does not ft inthis forum at all
and i thought if you want to see pictures of inside the bataclan you can also check out liveleak or similiar websites
rastafaraj wrote:
[...]your country should be care about u not about some poor people from other continent. [...]
i'm living in germany and since about 2-3 years i don't see my future here anymore, because of the things evolving here in the last years (and that was far before the refugees thing got out of control)
there aren't realy many countries which will be in a good shape in lets say 30-40years, maybe norway, finland?, new zealand, canada, south korea and swiss
new zealand is too far away, korean as well as finish aren't pretty difficult to learn, canada is canada^^ and swiss and norway are expensive with some saying swiss can't keep it like that in the next decades
so i started learning norwegian this year ^^

---
Permissions in this forum:
You
cannot
reply to topics in this forum